Camp Information
MI Youth Camp provides churches from across the Midwest an opportunity to be part of an exciting week of youth camp! 2019 features two different programs, both at the same location: one for children (3rd-6th grades), and one for teens (7th-12th grades). Each camp will feature separate housing, teaching session, and activities.
---
Date
MI Youth Camp will be held
July 22-26, 2019.
---
Speaker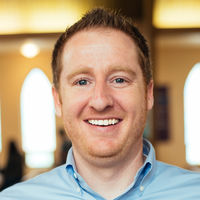 Joshua Pegram, lead pastor of Ashley River Baptist Church in Charleston, SC, will speak every morning for the children and every evening for the teens. Joshua has many years of experience working with students of all ages, and he is a dynamic, expositional teacher.





Other pastors from the churches involved will also be speaking during camp.
---
Location
Covenant Hills Camp in Otisville, MI. Church groups will be housed together, with leaders from that church serving as counselors.
---
Activities
Campers and counselors will have a blast during this week! They will enjoy creative group games as well as lots of free time activities, including zip lines, climbing wall, boating, swimming, the blob, water slide, archery, indoor and outdoor basketball, sand volleyball, hiking, fishing, and more.
---
About Us
This camp is a result of local churches who wanted a dynamic, church-centric camp experience with Word-based preaching, teaching, and discipleship. MI Youth Camp is led by the Camp Council of Ross Shannon, Rob Fipps, and Kevin Moses.
---
Contact Us
Interested in joining us? Ask your church leadership to contact us by filling out the form below.
---
Churches Involved in 2016, 2017, and 2018
---
Website Courtesy of: