Camp Information
Michigan Youth Camp provides churches from across the Midwest an opportunity to be part of an exciting week of youth camp! For summer 2022, MI Youth Camp includes five days of junior camp for children in 3rd through 6th grades.
---
Date
July 18-22, 2022.
---
Speaker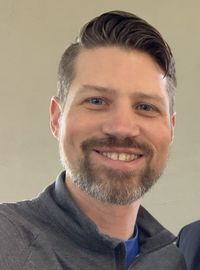 Tim Aynes serves as assistant pastor of Life Point Baptist Church in Apple Valley, California. He and his wife, Anna, and 4 girls have lived and ministered in Apple Valley since January of 2021. Tim serves in various roles at Life Point, including planning and leading corporate worship, overseeing children's ministries, and other teaching roles. Tim and Anna met at Northland Baptist Bible College in northern Wisconsin and served at Inter-City Baptist Church in Allen Park, MI for over 12 years. Tim served in various roles at Inter-City, including missions and children's ministry. He had the privilege of bringing juniors to MI Youth Camp for 3 summers while at Inter-City and was a morning camp speaker one summer.
There are few things that excite Tim more than sharing God's truth to young people. To see God's Spirit use the Word to open young hearts and produce fruit is a highlight of his ministry. In addition to outdoor activities, Tim also enjoys roasting and sampling specialty coffee beans and cheering for Duke in college basketball.

Other pastors from the churches involved will also be speaking during camp.
---
Location
Michigan Youth Camp will again be held at Covenant Hills Camp in Otisville, MI. Church groups will be housed together, with leaders from that church serving as counselors.
---
Activities
Campers and counselors will have a blast during this week! They will enjoy creative group games as well as lots of free time activities, including zip lines, climbing wall, boating, swimming, the blob, water slide, archery, indoor and outdoor basketball, sand volleyball, hiking, fishing, and more.
---
About Us
This camp is a result of local churches who wanted a dynamic, church-centric camp experience with Word-based preaching, teaching, and discipleship. MI Youth Camp is led by the Camp Council of Ross Shannon, Rob Fipps, and Kevin Moses.
---
Contact Us
Interested in joining us? Ask your church leadership to contact us by filling out the form below.
---
Churches Involved in Recent Years
---
Website Courtesy of: